Bluescape at TED2016
Feb 25, 2016
VANCOUVER, Canada, — At the TED2016 Conference, Bluescape workspace software was utilized to display conference activities and speaker content, including speaker bios, live-streaming presentations and real-time speaker notes. Contributing ideas, audience notes and collaborations from the 1,350 TED attendees were also captured and available within the interactive Bluescape experience.
At the TED Conference venue, Bluescape was available across multiple large-screen multi-touch video walls, enabling attendees to experience and interact with TED speaker content throughout the five-day event. In addition, TED attendees can access Bluescape anytime, anywhere from any web browser enabled device – allowing TED attendees to engage conference speakers both during and after the TED Conference event gathering in Vancouver.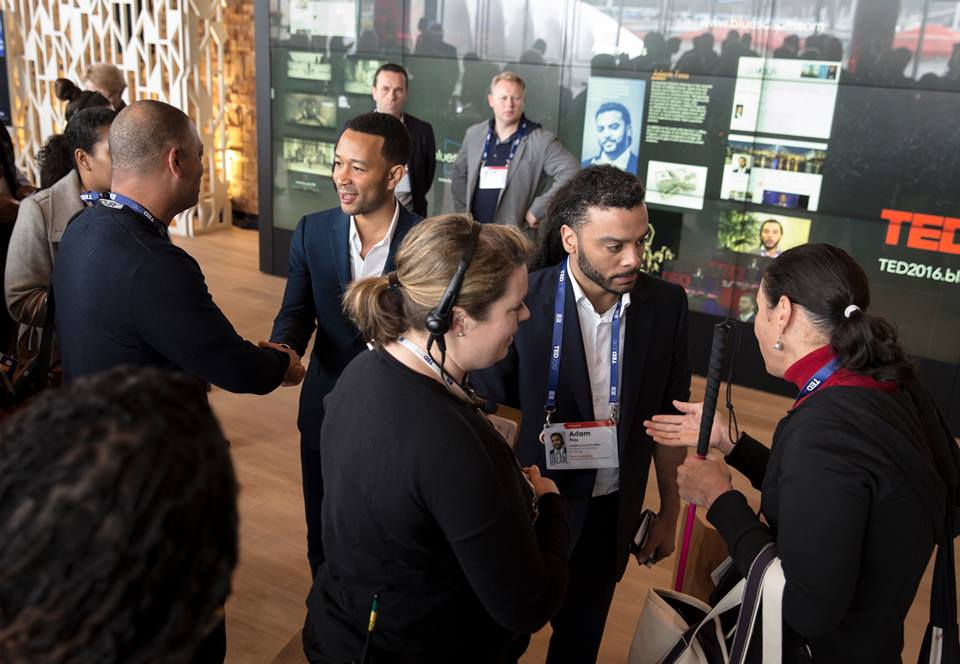 Click for the full release on Bluescape.com or visit Bluescape's Facebook album for more photos.
Globally, Haworth improves workplaces with award-winning furniture, interior architecture and technology solutions to help customers achieve business goals and transform culture, as well as support collaboration and innovation. Research + design drive a deep understanding of agile workplace needs and are at the center of the company's strategy. Haworth is committed to protecting and restoring the environment, creating economic value as well as supporting and strengthening its communities. Founded in 1948, Haworth remains family-owned and privately-held and serves markets in more than 120 countries through a global network of 650 dealers and 6,500 employees. The company had net sales of USD $1.82 billion in 2015.